Teeth Whitening
"Smile is a curve that sets everything straight"
For a perfect white smile, teeth whitening is an important cosmetic procedure. It is an ideal solution for those with need of smile makeovers. Indicated mainly in those with stained or yellowish teeth causing embarrassment as well as emotional discomfort and those consuming tobacco products or foods or drinks (coffee, tea or red wine).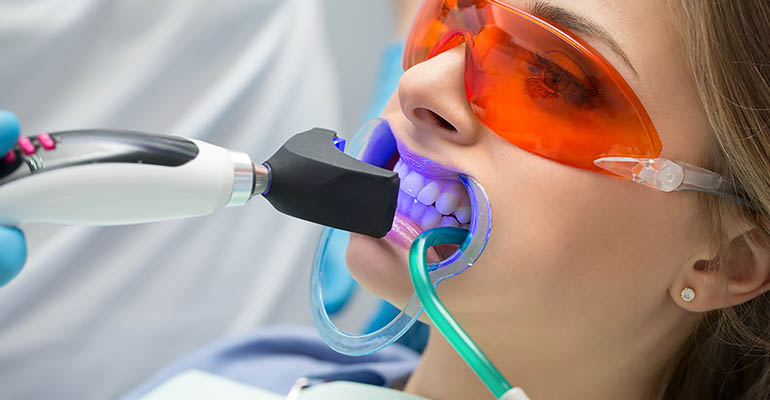 Teeth whitening brings back the sparkle in lost smile. It is a non-invasive treatment done using a bleaching gel & laser light. It is safe to be done under dental professional supervision. It gives younger look when combined with other cosmetic dentistry treatments. Teeth sensitivity is an important sequel but is easily treatable.
For vibrant and young smiles book an appointment for in-office teeth whitening at Dr. Varshney's DENTOCARE.