Dental Implants
The end stage of gum disease is loss of teeth, which can compromise the aesthetics as well as the functionality of the mouth with a disbalance. Problems like: Difficulty in chewing, eating or talking; Drifting & tilting of adjacent teeth; misaligned bite & change in face shape may arise. Tooth loss may also occur due to some injury or extractions. Dental implants are very common option for replacement of missing teeth. A dental implant is a small titanium screw simulating natural tooth root which will fuse permanently with the jaw bone and are topped with a dental crown thus, restoring smiles.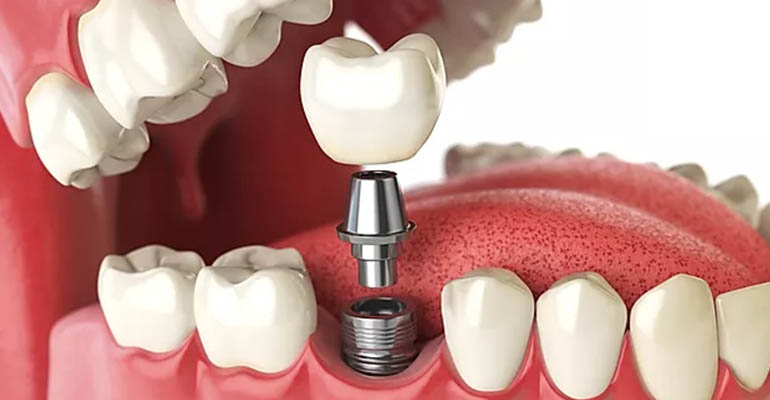 The advantage of Dental implants is that they restore the missing teeth in most natural way without any additional harm to the adjacent teeth, support the fixed as well as removable prosthesis, they mimic the root of the natural teeth and prevent the bone loss.
Get dental implants at Dr. Varshney's DENT-O-CARE wherein, our specialist will provide the care & treatment tailored to your needs. Different payment options are also available to suit your needs at affordable prices.
Indications:-
Anesthetize the surgical area
Drilling of hole at the position of missing teeth
Placement of implant
Securing gum tissue over the implant to allow bone healing
After 3-4 months (depending on bone type and healing) the implant area is opened up and an abutment (to hold the crown/tooth like replacement) is attached to it.